Makings of a bibliophile ??
Published:
It was April, and I was back home for the last time before my my end semester exams. My mom and brother were leaving for Lucknow to meet a few relatives so it was gonna be me and my dad alone in the house for about a week. I was hanging around the house when I took up a long forgotten idea of mine.
I started cataloging my collection of books; mine -that is both me and my dad's - collected over the last 3 decades or so. My dad too was supportive and with mom being absent to fuss over the mess, it was the perfect time.
It was with almost childlike glee that I stacked up my books on my bed, stacks as tall as I am( not that I'm tall) ! It was good holding books which I had not touched for over half a decade, and had spent a large chunk of my childhood getting lost in.
I was so jobless I actually took up a few - reading my favorite parts of them was so refreshing ! Some books are too much fun to only read once. Sometimes I was surprised that I found a new meaning between the lines, other times I was left dumbfounded that my younger self ever read such material. But I guess that's how life is.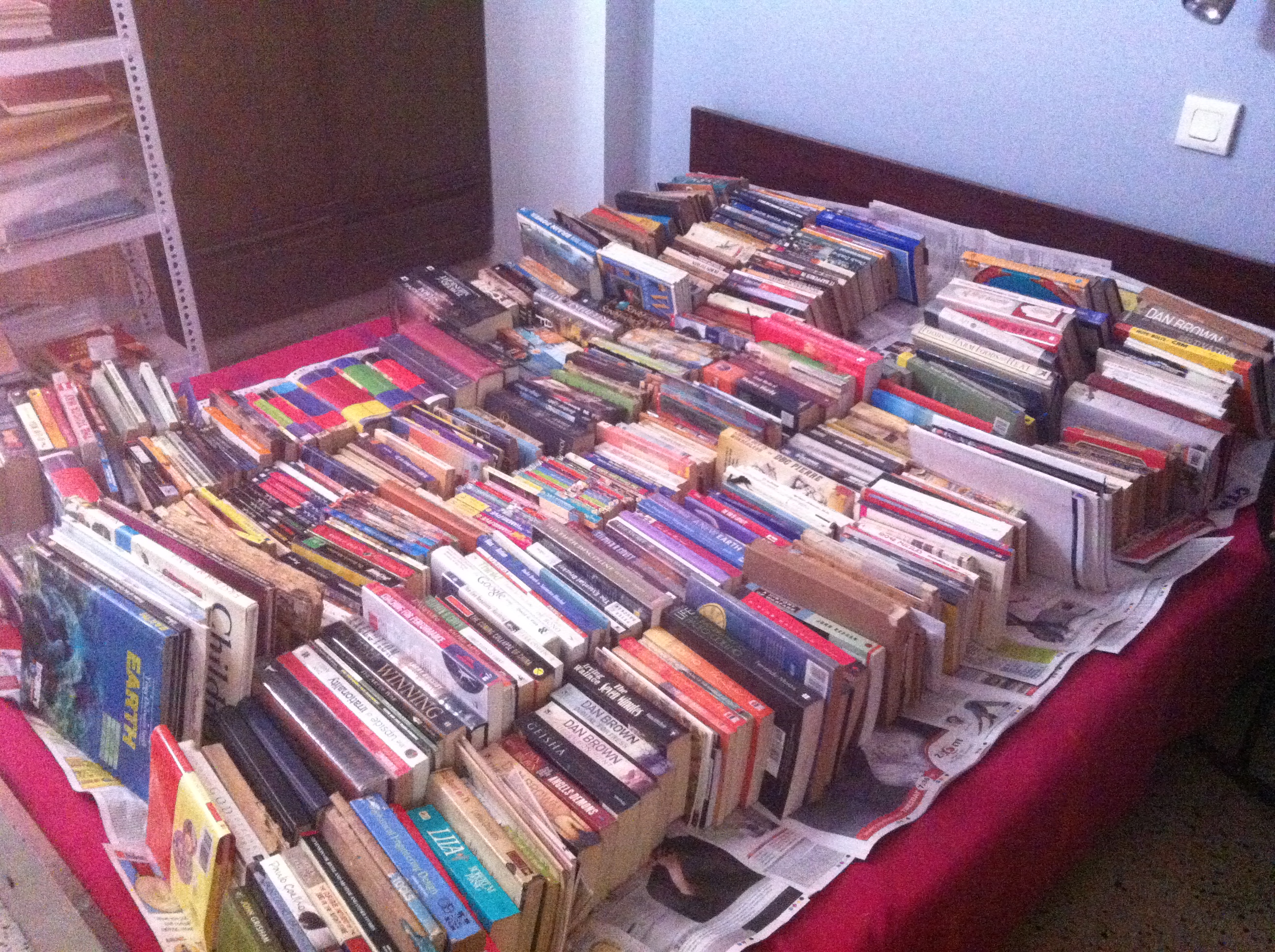 A lot have been cataloged already and are missing from this picture. There, just right above the Harry Potter series was the space occupied by the Wheel of Time series. There on the top is another hole - probably dad's photography books.
A lot of this was done on time ( before mom came back ) with the help of my dad.
(Update Feb 26, 2020: I had posted the original book catalogue here. Removing it for now since it's obsolete, but might post an updated version later)
Outside of a dog, a book is a man's best friend. Inside of a dog it's too dark to read." - Groucho Marx.